Paintings for COBIS biotechnological scientist park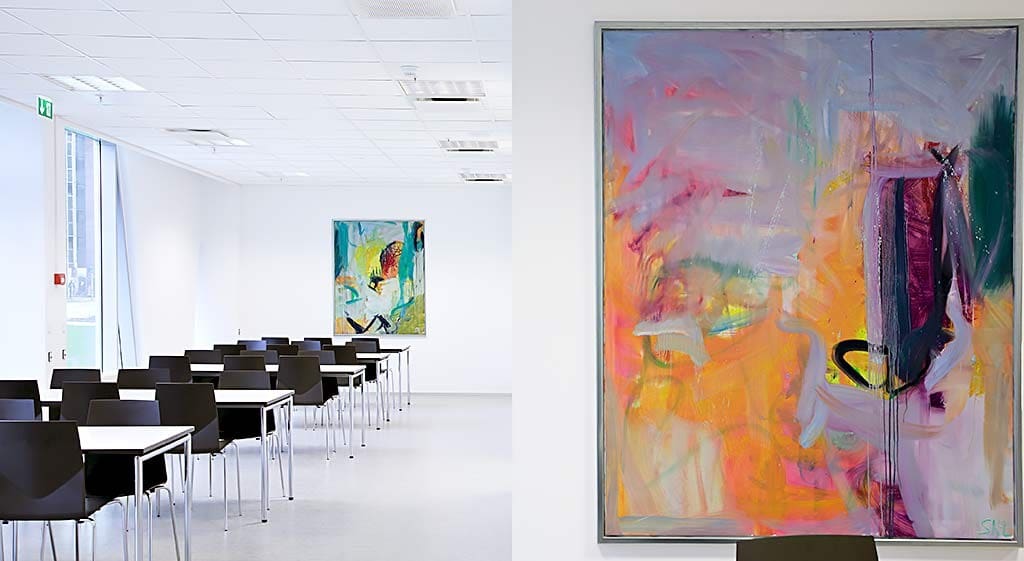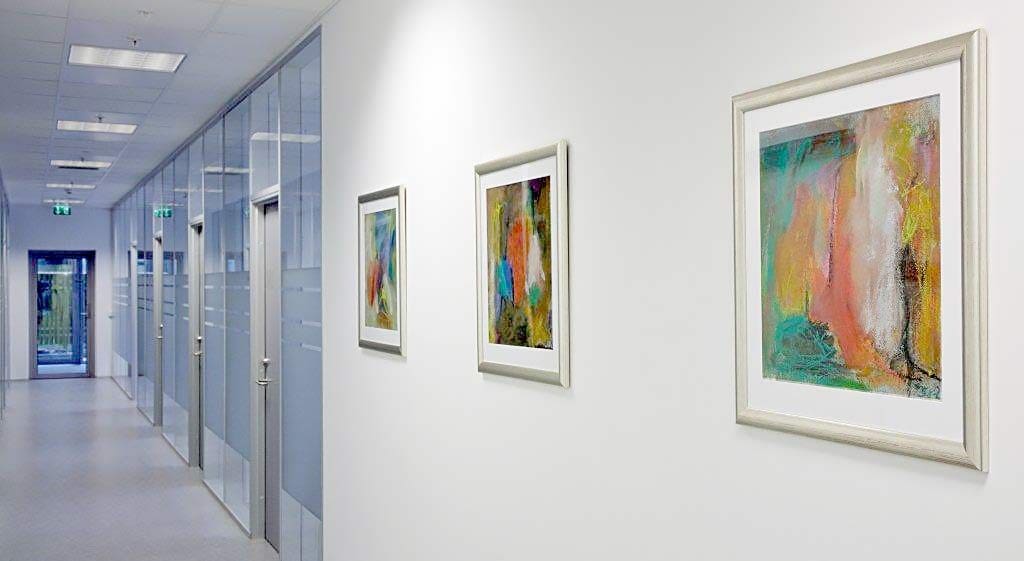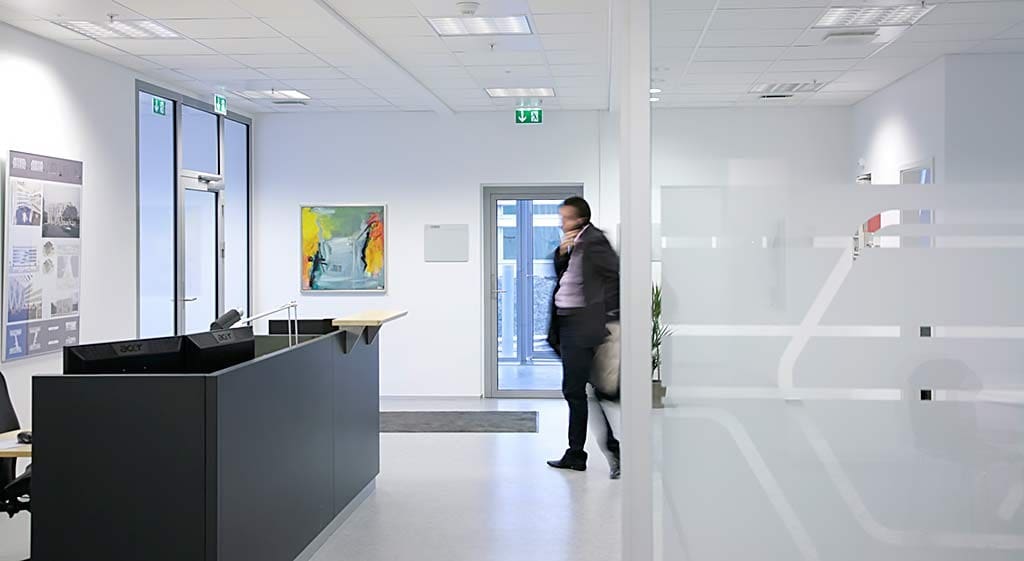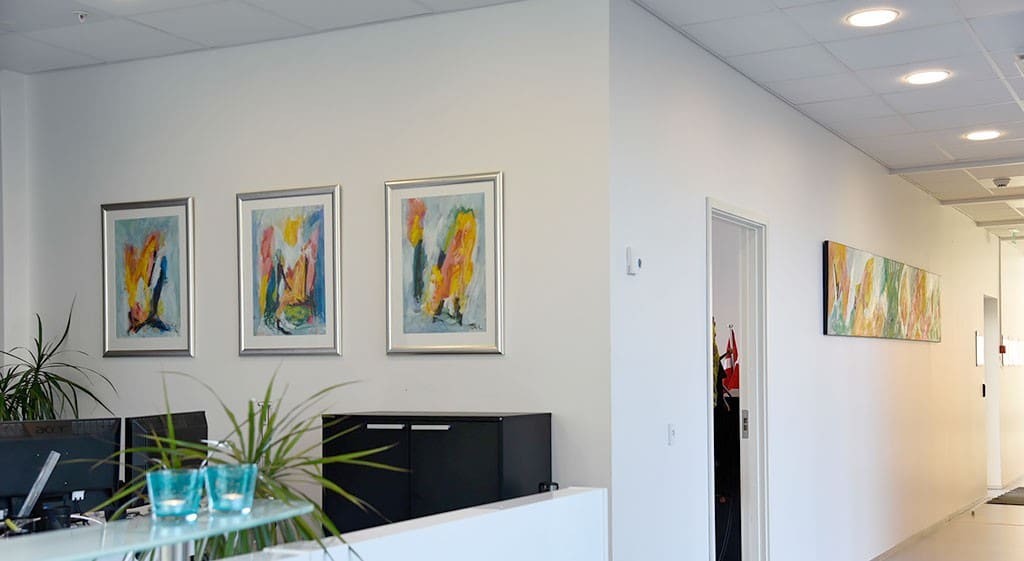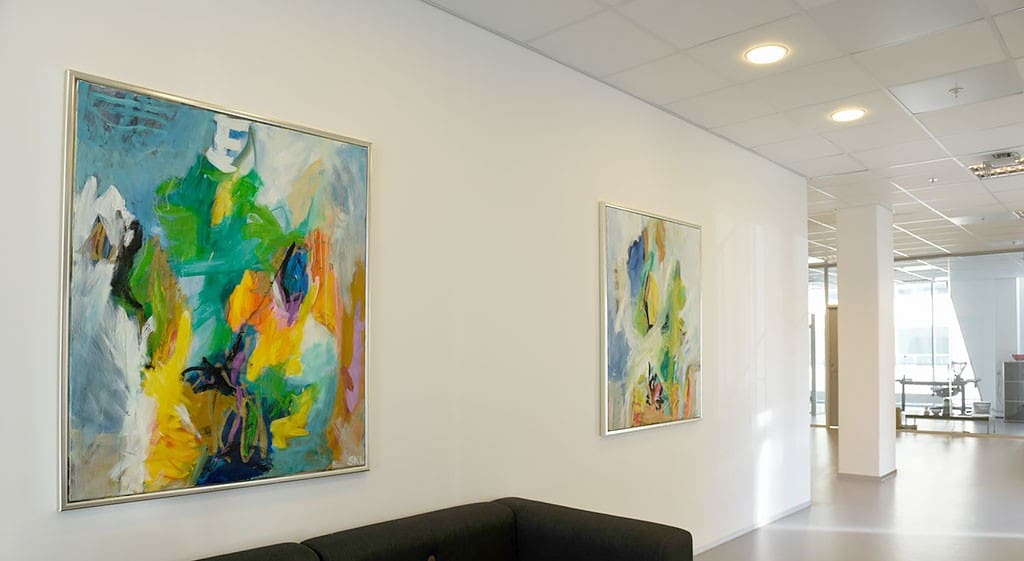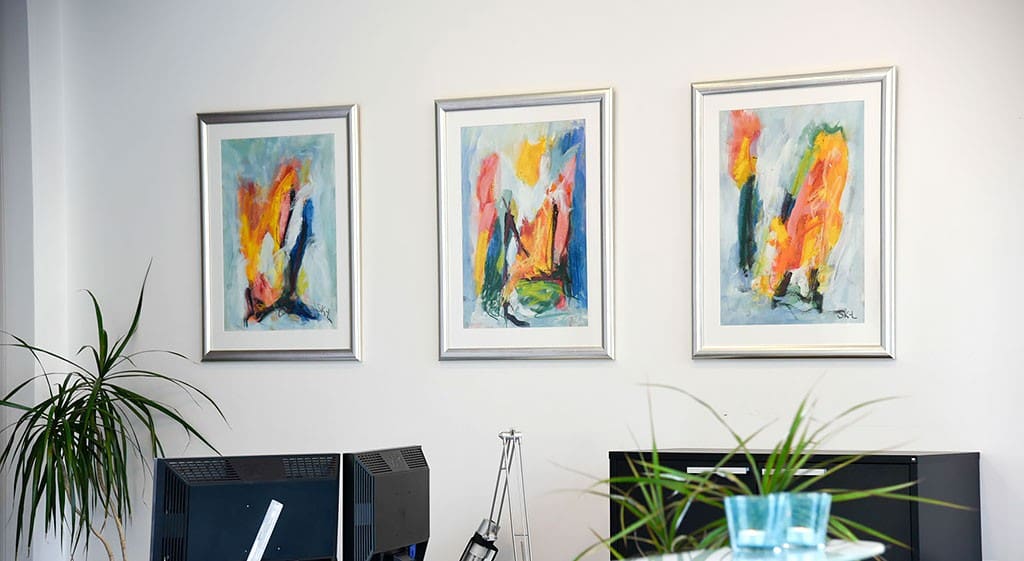 In November 2009 we opened the new biotechnological scientist park COBIS in Copenhagen. It is a top modern office and laboratory environment – supporting new research in biotechnology.
The inauguration was a huge success. The mayor of Copenhagen, Frank Jensen was there. Head of the regional counsel Vibeke Storm was there, the head principal of the University of Copenhagen, Ralf Hemmingsen and Denmark's Technical University principal, Knut Conradsen was there.
We got the best possible take off and the beautiful new paintings by Svend Kindt-Larsen was spot on, and made the building even more vibrant and alive.
Morten Mølgaard Jensen, CEO
Copenhagen Bio Science Park