1. Price – Republic Winter Festival, Copenhagen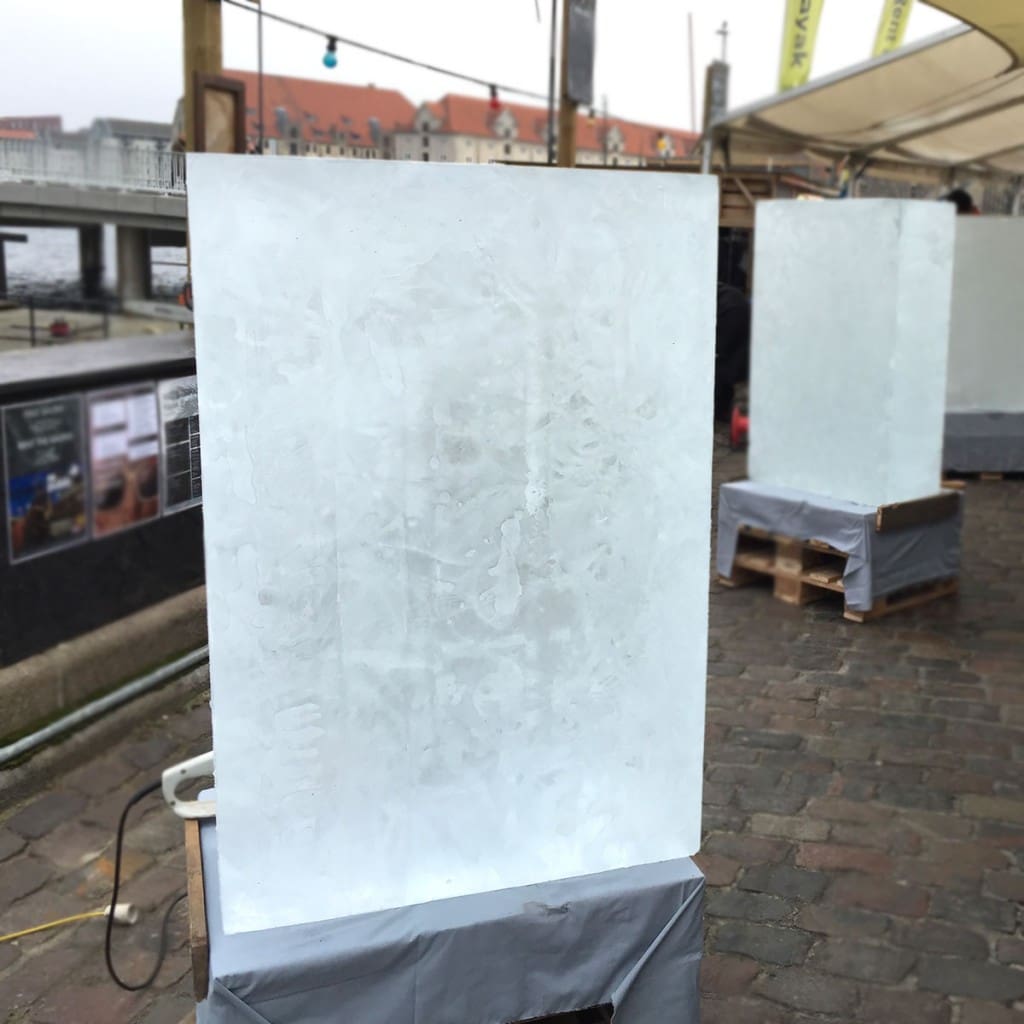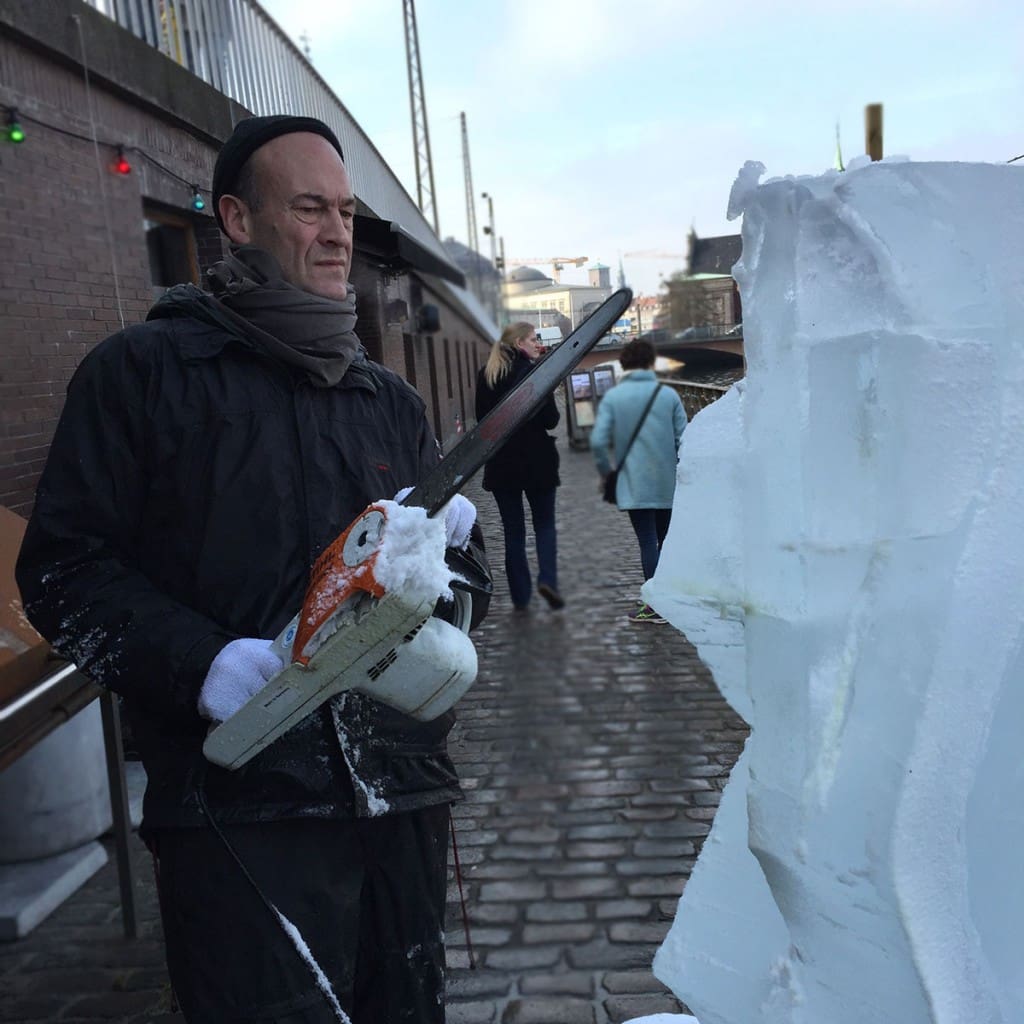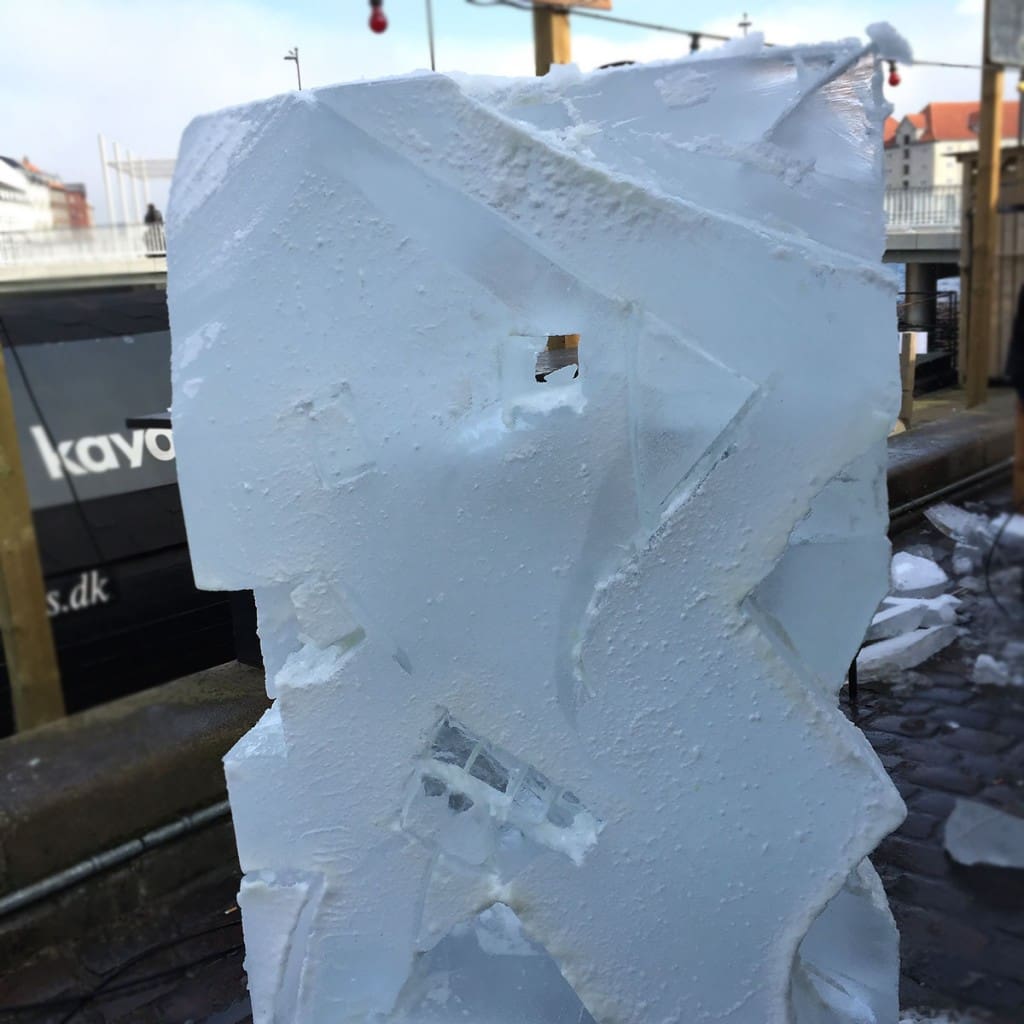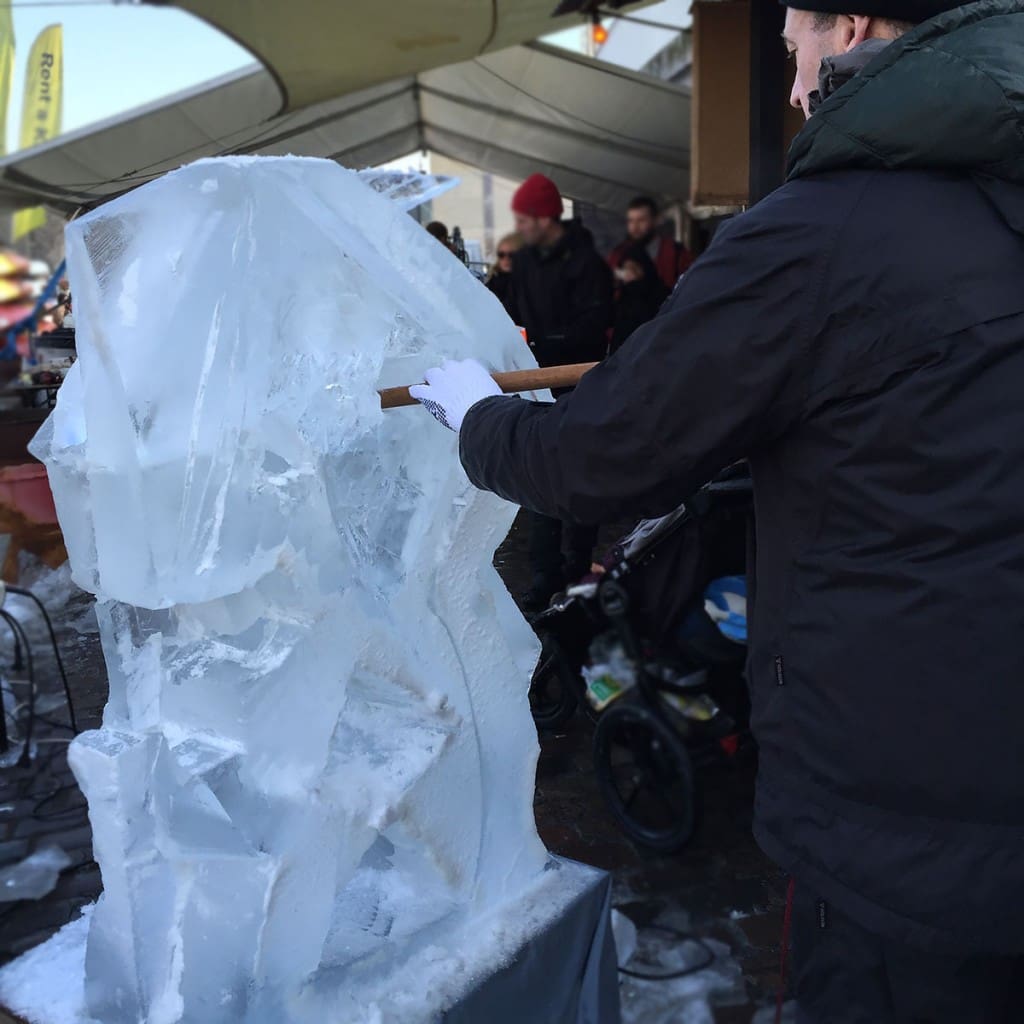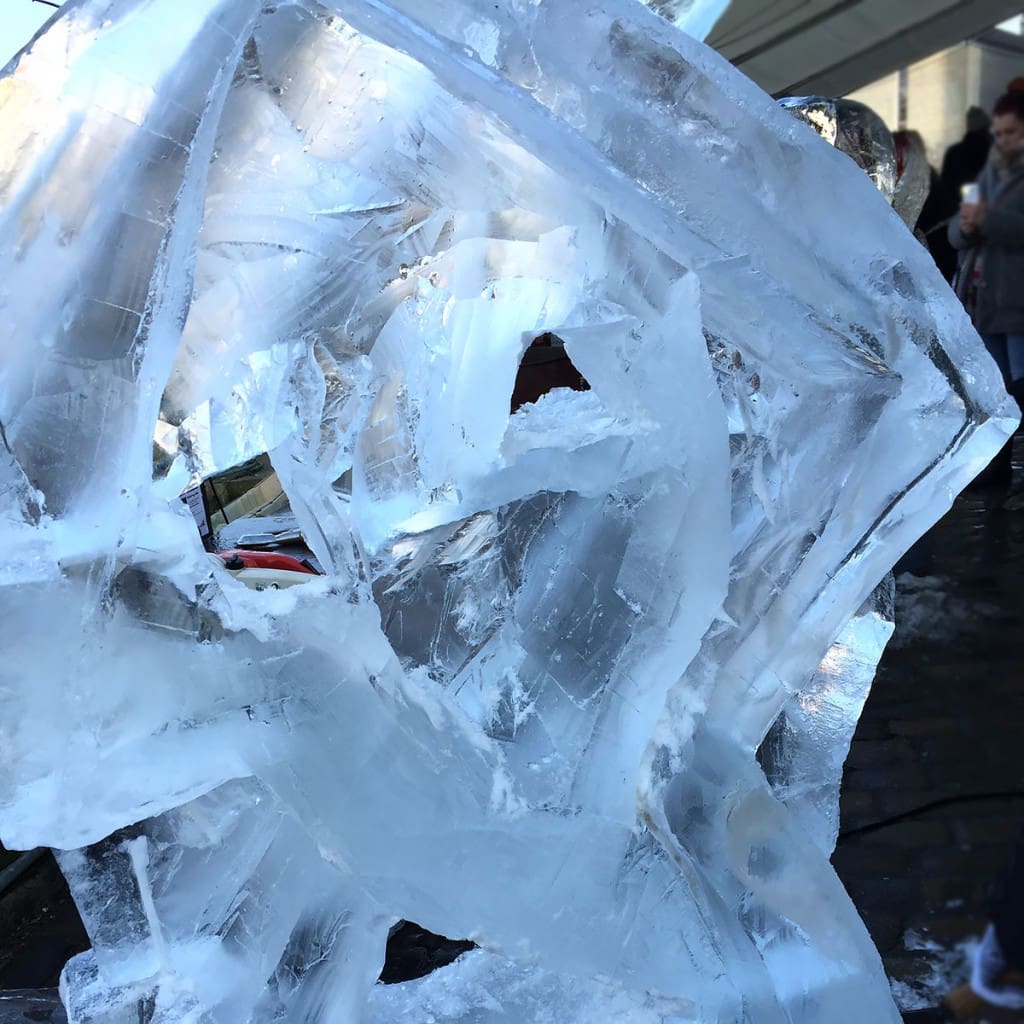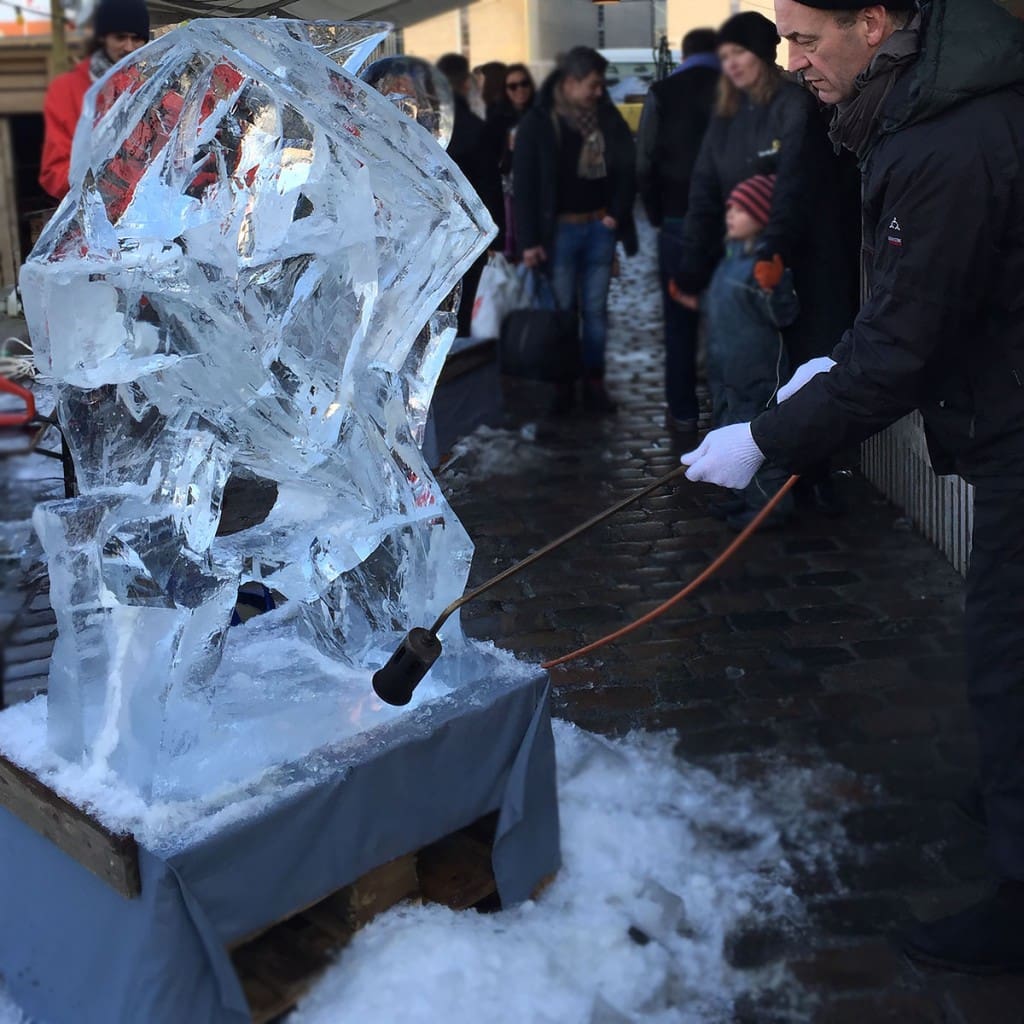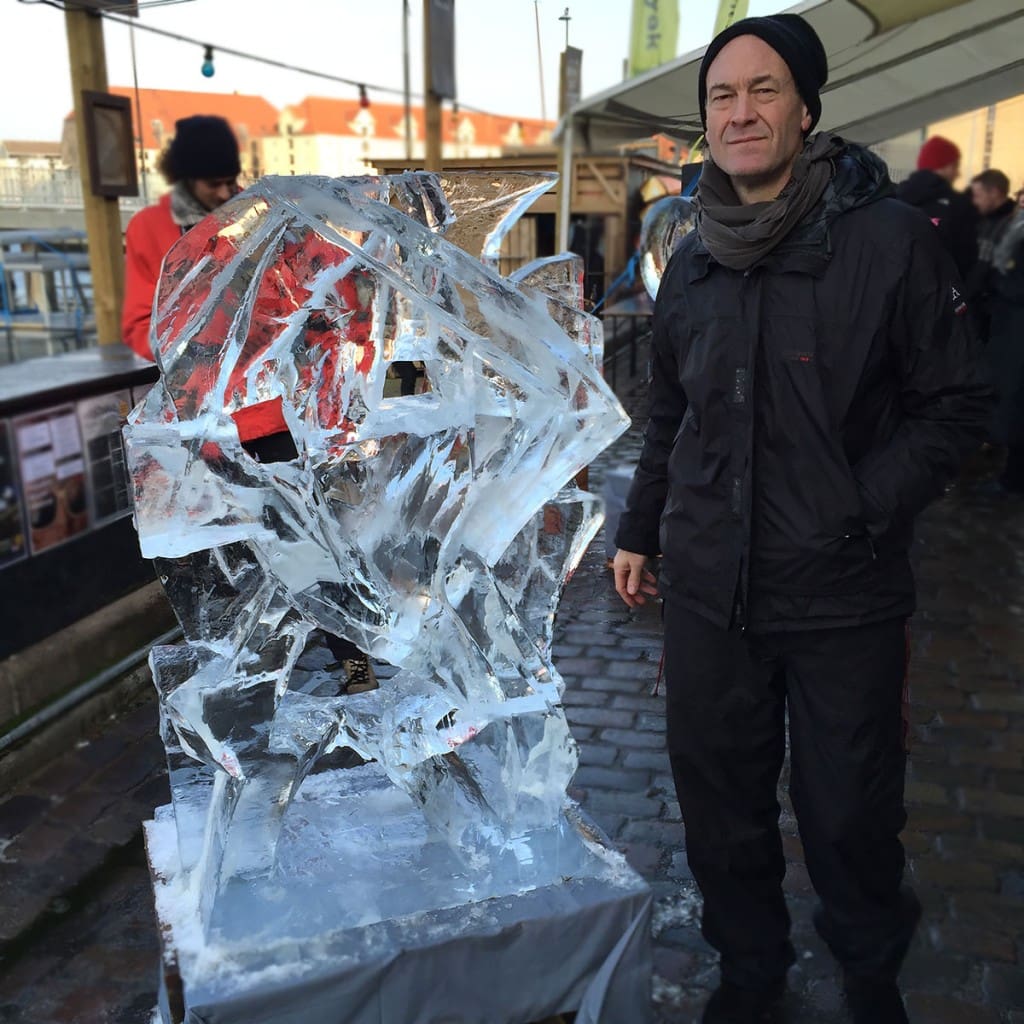 Svend Kindt-Larsen participated in the "Republic Winter Festival" by the Stock Wharf scenic canals of central Copenhagen.
The ice is unlike anything else – a fantastic and selfconsuming material to work with. One sole cut can be seen from all angles and at the end the sculpture is torch flamed and instantly it transforms into a beautiful and glass clear substance.