Bronze sculptures by Kalsing Bros.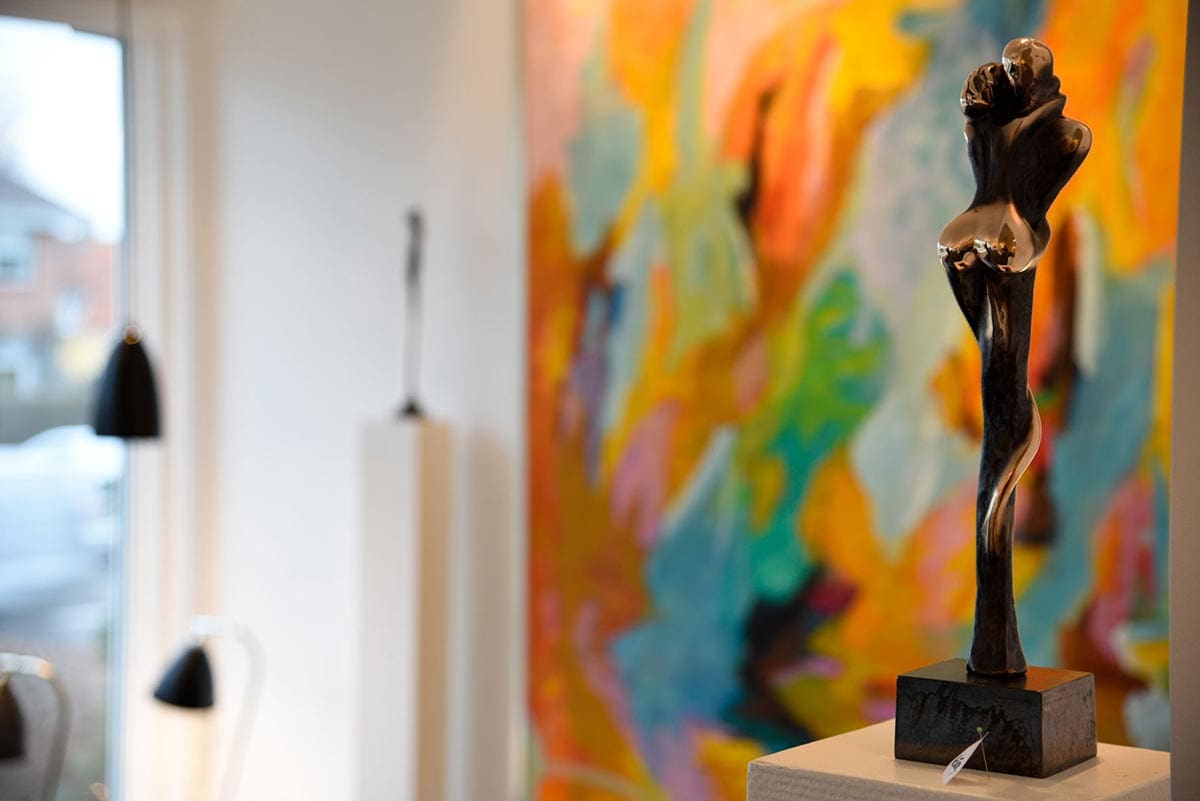 Bronze sculptures for sale at Galleri Kindt-Larsen
The Kalsing brothers has through most of their life been casting bronze in many forms, which has resulted in extensive and diverse assignments throughout the years, including bronze sculptures . A bronze sculpture will cost from € 100 and up .
The little mermaid statuettes – stylish letters for tombstones and many tasks working for other artists with expert knowledge. In the later years the brothers has devoted time to the creation of their own bronze sculptures  as well as continuing special assignments for different artists
We have specially picked a selection of their fine and gradually increasing collection of bronze figures which now shines in our permanent exhibition and creates positive energy in Galleri Kindt-Larsen.
The sculptures are made in the sand casting technique. A sand form will only be used once and every figure will be cut loose from the cast, grinded, patinated, polished and waxed. So there will never be two sculptures completely alike.
In sand casting you will make a footprint of the model halfway down in a metal frame filled with sand. Then another frame is put on top of the first frame and produces the second half. The two frames are then separated and when you reassemble the frames you will have a hole in the middle, equal to the model.
Before the frames are separated a slot in the sand from the hole to the edge of the frame is cut. When the frames are reassembled the 1300 degree hot bronze is poured through the hole in the frame and then cast the sculpture.